Hoffmann Stables is a complete breeding facility for all breeds of horses.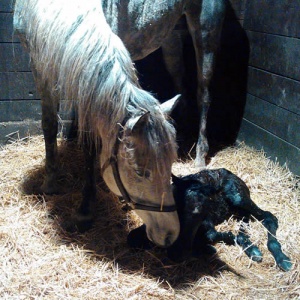 Mare Owner Services
Foal out mares
Ultrasounding
Breed mares AI with shipped cooled or frozen semen
Pregnancy check mares
Culture and treat infections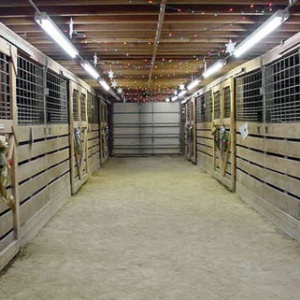 Breeding Barn
In the breeding barn, each stall is 12′ by 12′ and has a window for sunlight and fresh air. The first two stalls on the left are also set up with a camera in order to monitor any mares brought in to be foaled out.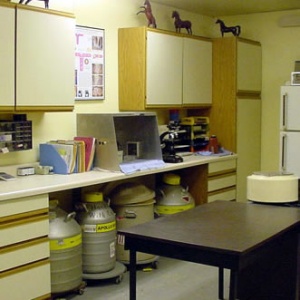 Breeding Lab
We keep all of the equipment we use for collecting, handling and freezing semen in the lab. We also keep all of the charts/paperwork for any of the mares or stallions that we work on.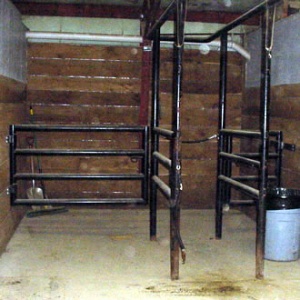 Palpating Chute
All insemination work, cultures, ultrasounds, and any other necessary procedures can be accomplished in this area. If a mare has a foal at her side, the foal can be placed in the gated area at the front of the chute, thereby calming both mother and baby.